THE BESPOKE PROCESS
1. THE INITIAL BRIEF

Customers and their needs vary wildly, so we're all about tailoring each experience specifically for you.

Generally, we start with an initial brief. A customer contacts us to discuss their design requirements with our design team. One customer may have her own design sketches, another may present us with a vision board of inspirations and another may hardly have any specific ideas at all, aside from a desire to have a piece that's different from all the others out there, whether in terms of price, gemstones or any other number of factors.

We ask questions regarding the finer details of your piece that perhaps haven't previously been considered. Our design team's main concern is ensuring you get exactly what you want - and don't fear - we're here to guide you with recommended technical aspects and details as needed. We are not here to try and upsell you on price or mislead you in any form. This is all about what you want and you leaving happy!
2. THE DESIGN

Once the initial brief has been done, you will receive a minimum of 3 designs done in 2D based on your wishes. We use 2D in the earliest demo phases, as we find it's optimal for seeing the finest details most clearly. Sketches are always done to scale, so you can see how everything is looking proportionally. 

Price quotes will be sent with these sketches and are broken down in fine detail - gemstone(s) cost and metal costs, for instance, are separated for your review. Once both parties agree on a price, and the initial deposit is taken, we carry on with the design. 

From there, we will do as many rounds as necessary to perfect your desired style. We also make it a priority to be in very regular contact with you during this process - our design team will reply to all questions, concerns and suggestions from you within 2 working days. You'll never be waiting long on a response.
3. THE CRAFTSMANSHIP

Once you are 100% happy, we move on to the 3D render of your piece. This lifelike, 3D model will be presented as highly detailed still images. After you've approved your design in this phase, we begin constructing your piece. 

The majority of our bespoke pieces are made in our London workshop at the hands of our talented craftsmen and women, and we don't hesitate to utilise specialists for different setting styles, ensuring your piece is made with the highest possible quality.

Included in your purchase is a digital storybook of the creation of your ring (if desired). We find our customers like to share this with their friends and family.
Some of Our Bespoke Ring Creations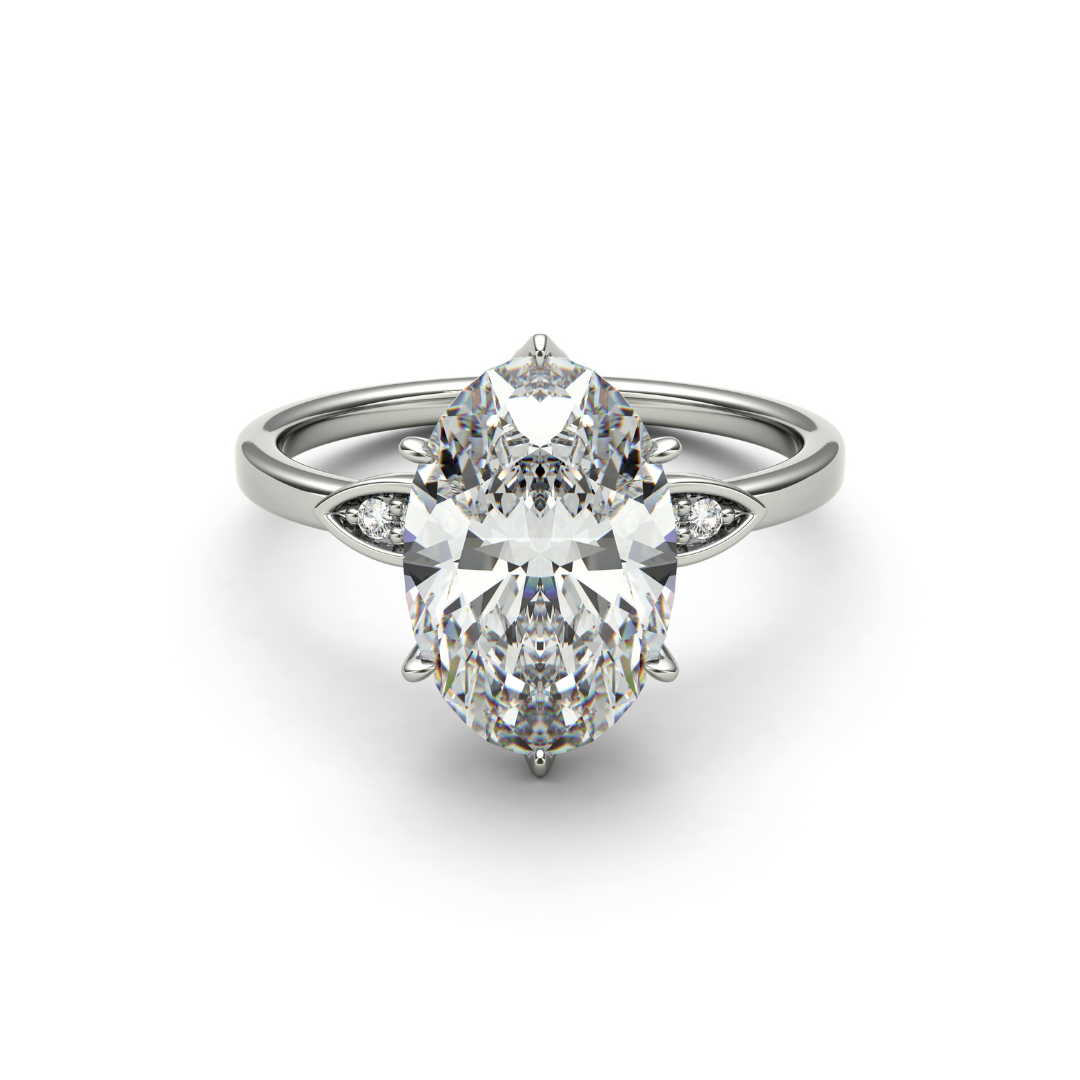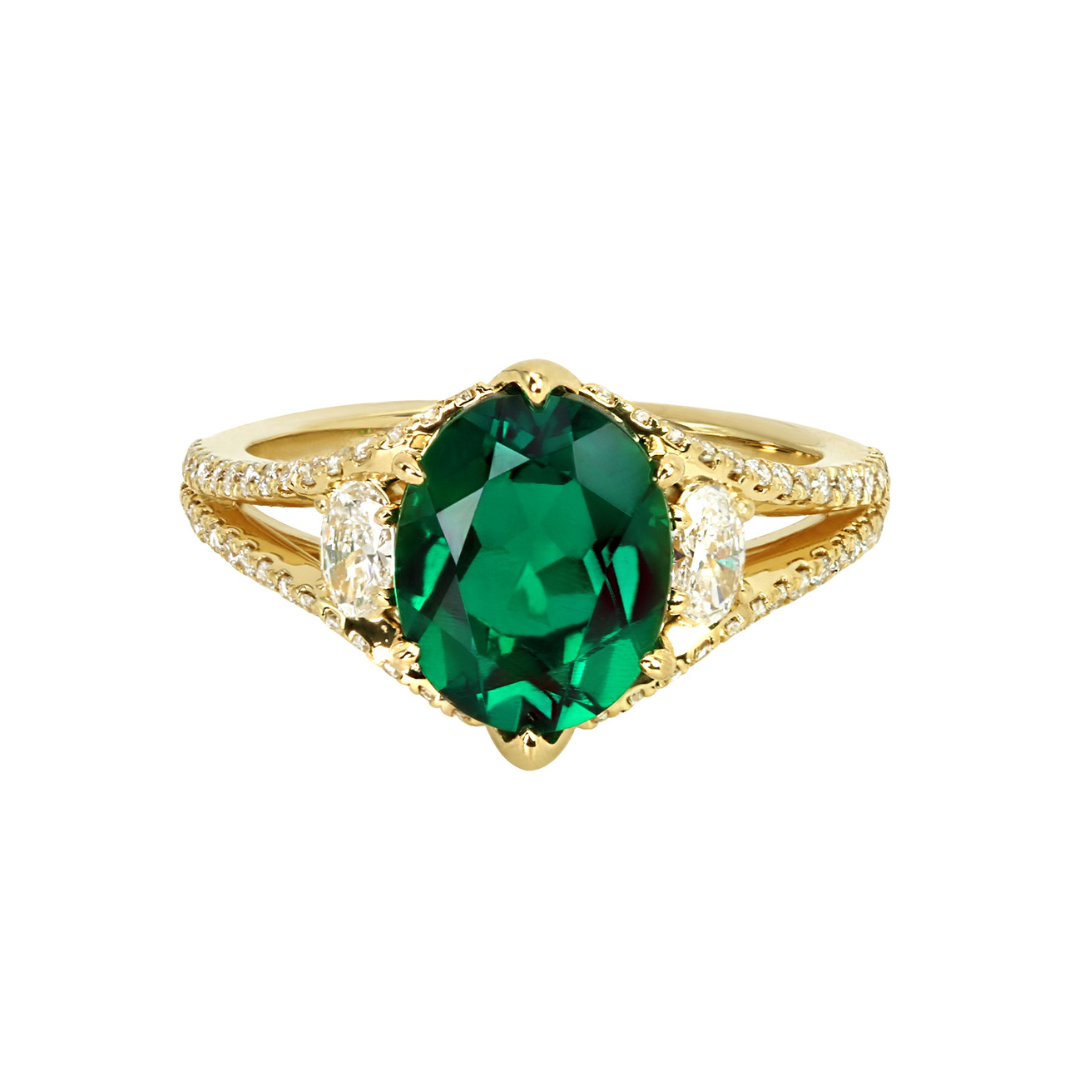 "

Just received the beautiful engagement ring that Lark & Berry designed for us, and couldn't be happier with the result. Customer service was excellent, with Emily expertly guiding us through the design process. Would recommend to anyone looking for jewellery, with the bonus of ethical diamonds. Thank you!

"
"

I cannot thank The Mail enough as this is where I first heard of Lark & Berry; such an interesting article that I decided to visit the shop. I met with Emily; who was extremely helpful, informative and knew exactly what I wanted! Within days, Emily sent me drawings and my ring was chosen! Five weeks later and I have received my jewellery and I am absolutely blown away! This is by far the most beautiful ring I have ever seen; the detail is spectacular. Thank you Emily and team, you are all amazing!

"
"

We chose Lark & Berry for my engagement ring and are so pleased we did. I knew exactly what I wanted and have strong design ideas of exactly what I like and Emily made all the thoughts in my head come to life in the form of the most stunning engagement ring I have ever seen. All aspects of the service were fantastic and I could not recommend it enough. We even received a thank you card from the founder of Lark & Berry thanking us for the purchase and supporting the business which was a lovely touch.Thank you again Emily + the team at Lark & Berry.

"
"

Had a brilliant experience with Lark & Berry for a bespoke engagement ring. Their designer Emily made it a seamless collaborative process that resulted in a stunning ring (which was fairly priced). Highly recommend to anyone looking for the same.

"
"

I'm truly speechless. Please know that my fiancee and I are both grateful beyond words at the lengths to which you are willing to go to. It is a level of accommodation that far exceeds our expectations - thank you a million times over! My fiancee (who happens to work in retail herself) looked at me in sheer amazement with tears in her eyes when I told her about your e-mail. You have done an inspiring act of customer service and is one that ensures that we'll continue to be customers for life!

"
"

First and foremost, I want to thank you both for your help! The timeliness, communication, and customer service was beyond reproach, and Emily's design, eye for detail, and patience were simply brilliant throughout the process! There is no doubt that the craftsmanship is also wonderful as well. Truly, thank you a million times over!

"